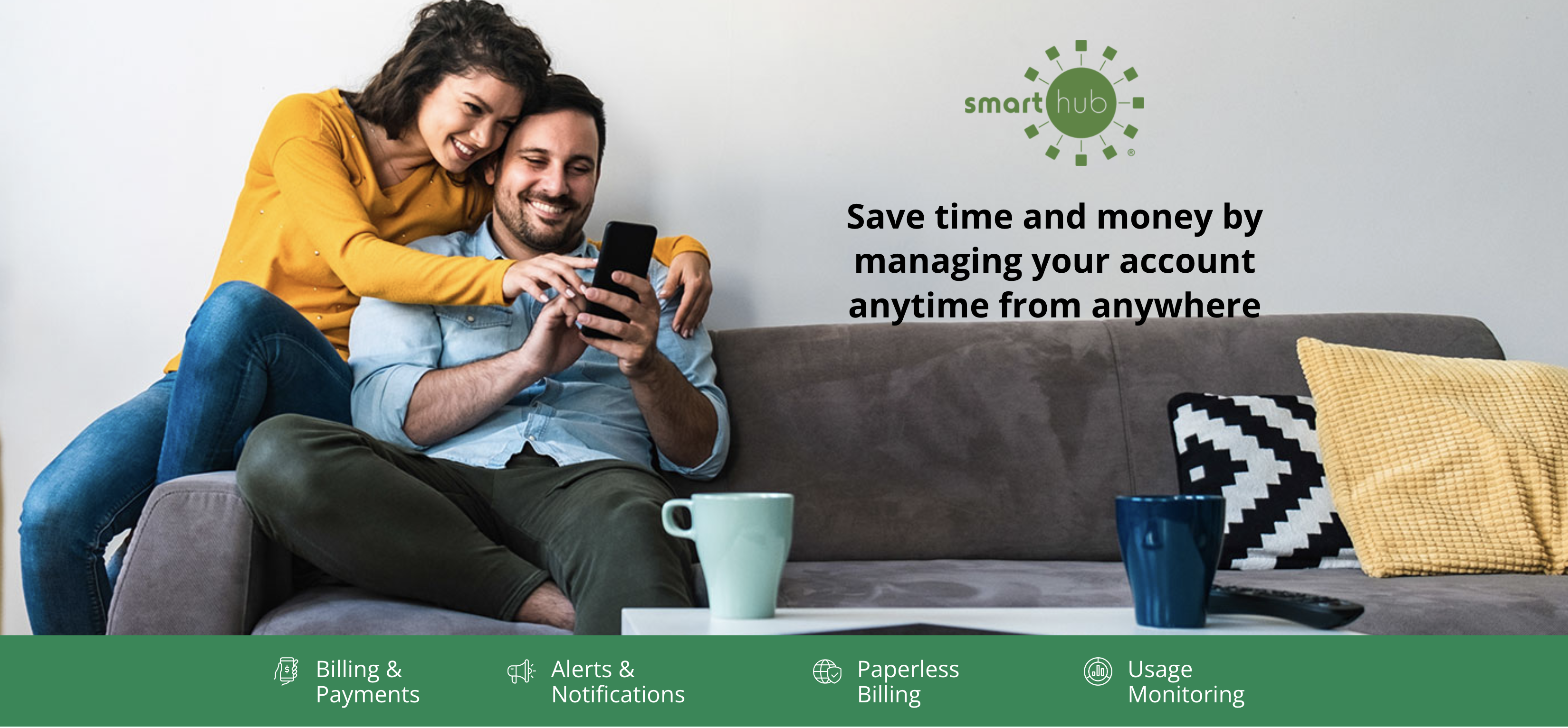 Important Dates to Remember
May 25th to June 4th
Payment Options Temporarily Not Available
As we change to our new SmartHub payment system, some of our payment options will not be available (such as payments, pre-pay, auto-pay and paperless billing).
We will be accepting payments at City Hall if paying by cash or check during this time. Payments will not post to your account until the new system is in place.
June 5th
SmartHub Goes Live!
Our team has been working hard to get this new system ready for you. It's going to make managing your account easier than ever.
Please register your account using the information on this page.
Reach out to us if you have any questions.
Introducing SmartHub
How can SmartHub help you
control your account?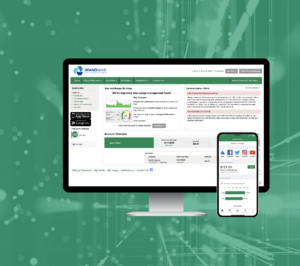 Our SmartHub web portal or mobile app will keep you informed and show you where to save time and money on your bills.
Billing & Payments: No more waiting for your bill to arrive in the mail, access your bill at anytime from anywhere. Save time with easy payment options to avoid late fees and service interruptions.
Alerts & Notifications: It can be frustrating waiting on hold to get your questions answered or pay your bill. Stay informed on important account events via email or text messages. Receive the information you need to make the right decisions about your account.
Paperless Billing: What if you could save some time and a tree at the same time? Activate SmartHub paperless billing, an eco-friendly way to instantly access your bill.
Usage Monitoring: Worrying about usage or surprising bill amounts can be stressful. When you know what devices are using the most [energy/bandwidth], you can make money-saving decisions about your account. Imagine opening your bill and seeing an amount less than expected.
SmartHub gives you complete control over your account by giving you the tools that deliver the right information at the right time so you can make the right decisions about your account.